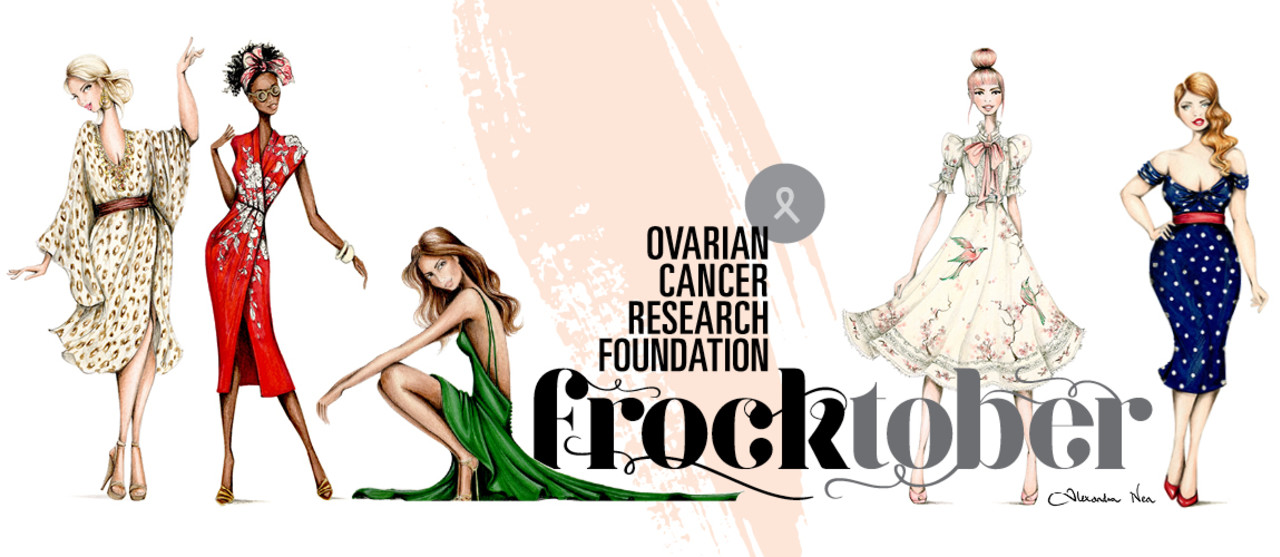 Help the OCRF find an early detection test in style.
Currently one woman dies every ten hours in Australia from ovarian cancer because there is no early detection test.
What is Frocktober?
Throughout October, the Frocktober campaign invites women to band together and wear their favourite dresses while raising funds for the OCRF.
For a day, a week or the whole month, something as simple as the clothes we put on our back has the potential to start important conversations, raising awareness of the lack of early detection method, of women's experiences, and of how we as a community can do more to support ovarian cancer research.
Why should I frock up?
Frocktober empowers women of all backgrounds, lifestyles and fabulous fashion senses to support a common cause: ovarian cancer research. It's a chance to connect with like-minded women, share personal experiences, and play a pivotal role in the journey towards an early detection test for ovarian cancer.
Thank you to our Frocktober sponsors ...